Osamu Moriyama
<Profile> 
Guitarist, Musician, Sound Healer.

Born in Fukuoka, Japan.
Lives in New York, USA. 
 
In 1992, moved to the US at the age of 21. 
In 1996, After studying at Berklee College of Music in Boston for three years,
moved to New York and started music activities.
1998 Released new age album "Tales From The Sand". 
Also performed solo activities.
2000 Released Contemporary Jazz Album "Invisible" as the first solo work.
  collaboration with a producer Jane Wong.
In the 2000s, He was inspired by the way of life and spiritual aspects of
Native Americans throughout the southwestern trip in The United States. 
2004: Produced Jazz Album "It's Very Clear..." with a female vocalist Izumi
In 2008, he started to play the Native American flute,
inspired by the beautiful nature of southwestern.
He started learning and started sound healing music that fuses music and healing. 
2009: Released original album work "Mother Earth, Father Sky" 
  featuring Native American flute,
In 2010, He started a collaboration of workshop with Reiki and Sound Healing music
 He experienced a huge shift in energy when worked in groups using crystal bowls,
 singing bowls, gong, Shakers, ethnic instruments, etc.  
In
2013
, he started healing as a freelance and gave a session using vibrations of sounds
such as tuning forks, crystal bowls, gongs as the main tools.
2014
: Produced an album
"Prayer"
that expresses a multidimensional shamanic sound,
including improvisations in the Mayan ruins of the Yucatan Peninsula, a sacred site in Sedona.
2016
: Produced solo album
"Lemuria"
It was recorded improvisation in the nature of the Big Island of Hawaii using baritone ukulele and guitar.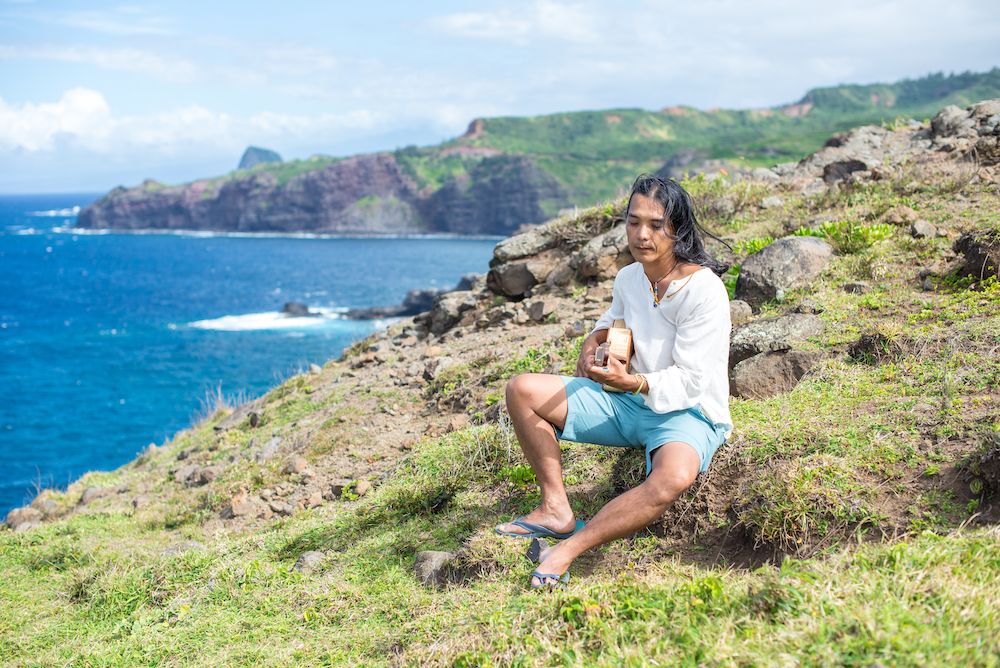 October 2016  Sound healing event held in Setagaya Ward, Tokyo.
     A Sound healing event held in Chita Peninsula, Aichi Prefecture.
     An offering music performance performed in front of the Aso Shrine, for relief of the Great Kumamoto Earthquake.
     Also, held a sound healing event in Aso, Kumamoto.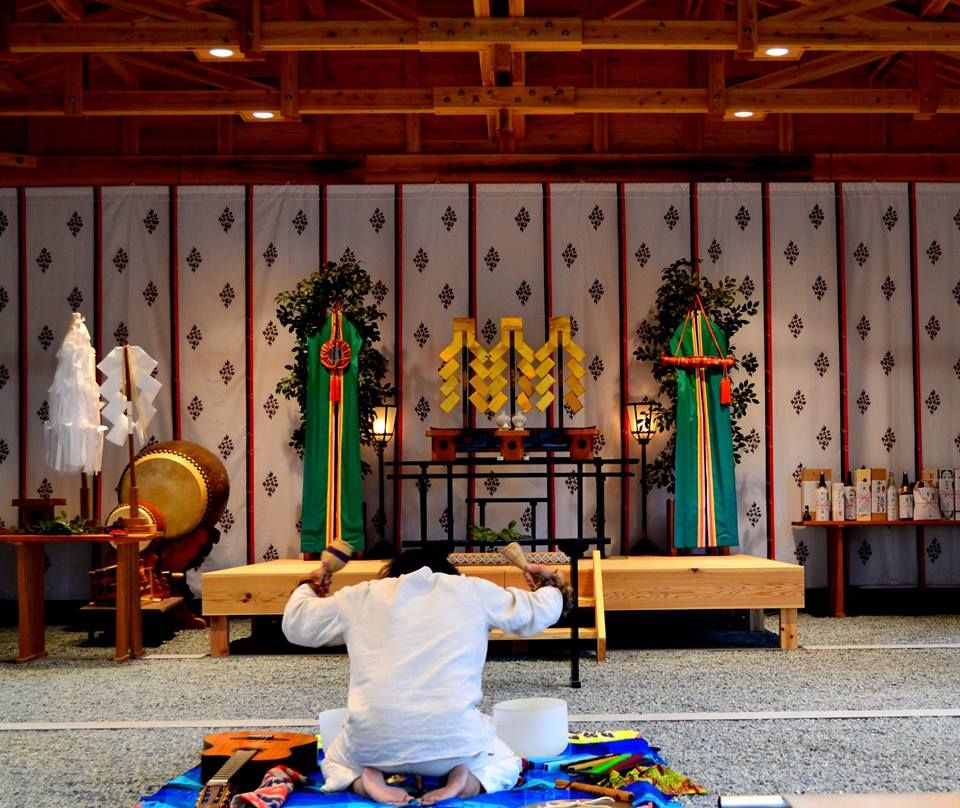 2019  The fire music festival featuring award-winning artist KITARO held at the same location.
Osamu performed as a guest artist.
* Held a solo concert in Shimokitazawa, Tokyo.
*Open-air solo concert held at "Time Forest" in Chita Peninsula, Aichi Prefecture
For inquiries for concert and event,  please email.
was named after the native American word
Mother Earth, Father Sky.
Hoping our body, spirit, and soul to return to the harmony of the universe.